Ban Riku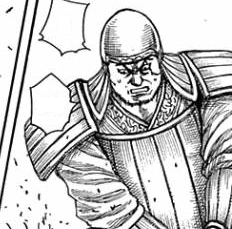 Ban Riku is a soldier in the Zhao Military in Sou's unit inside the Ri Boku Army.
He was ordered by Sou to kill Ei Sei on the southern wall of Sai city during the Battle of Sai.
He swings and cuts Ei Sei's neck open but then is cut in half by Shin.