Kan Shuu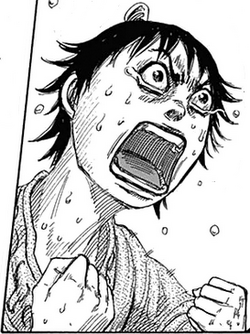 Kan Shuu
is a citizen of 
Sai
Personality
Edit
Couragous and outspoken.
Before his father left for the Kankoku Pass, Shuu promised him he would protect their family. 
When Ei Sei asked that the people of Sai fight the Riboku Army, Shuu was the first to agree to fight. To protect his mother and baby sister from becoming slaves to an enemy state. In return Sei bowed to him, and said it was an honor to fight by his side.

Ad blocker interference detected!
Wikia is a free-to-use site that makes money from advertising. We have a modified experience for viewers using ad blockers

Wikia is not accessible if you've made further modifications. Remove the custom ad blocker rule(s) and the page will load as expected.